The Rise of Quiet Luxury Fragrances
Renowned beauty director, Jessica Matlin, has been a pioneering force in the beauty industry, having etched her incredible mark as an editor at esteemed publications like W and Allure and currently serving as the beauty director at Moda Operandi and co-host of the influential Fat Mascara Podcast. She has been instrumental in shaping the discourse around beauty and fragrance, guiding her audience toward the most noteworthy products and trends. Matlin's uncanny ability to discern the most intricate of notes has distinguished her as a true connoisseur in olfactory delights.
Jessica's passion for fragrance extends beyond mere appreciation. Her nuanced understanding of scent construction, and her ability to dissect the most complex fragrances into identifiable notes, underscores her prowess in the world of perfumes. This passion translates into a keen eye for trends, positioning her at the forefront of the evolving beauty industry. Her passion for fragrances is personal and visceral, and as she revealed on her Fat Mascara podcast, her latest obsession with Mona Lisa Pure.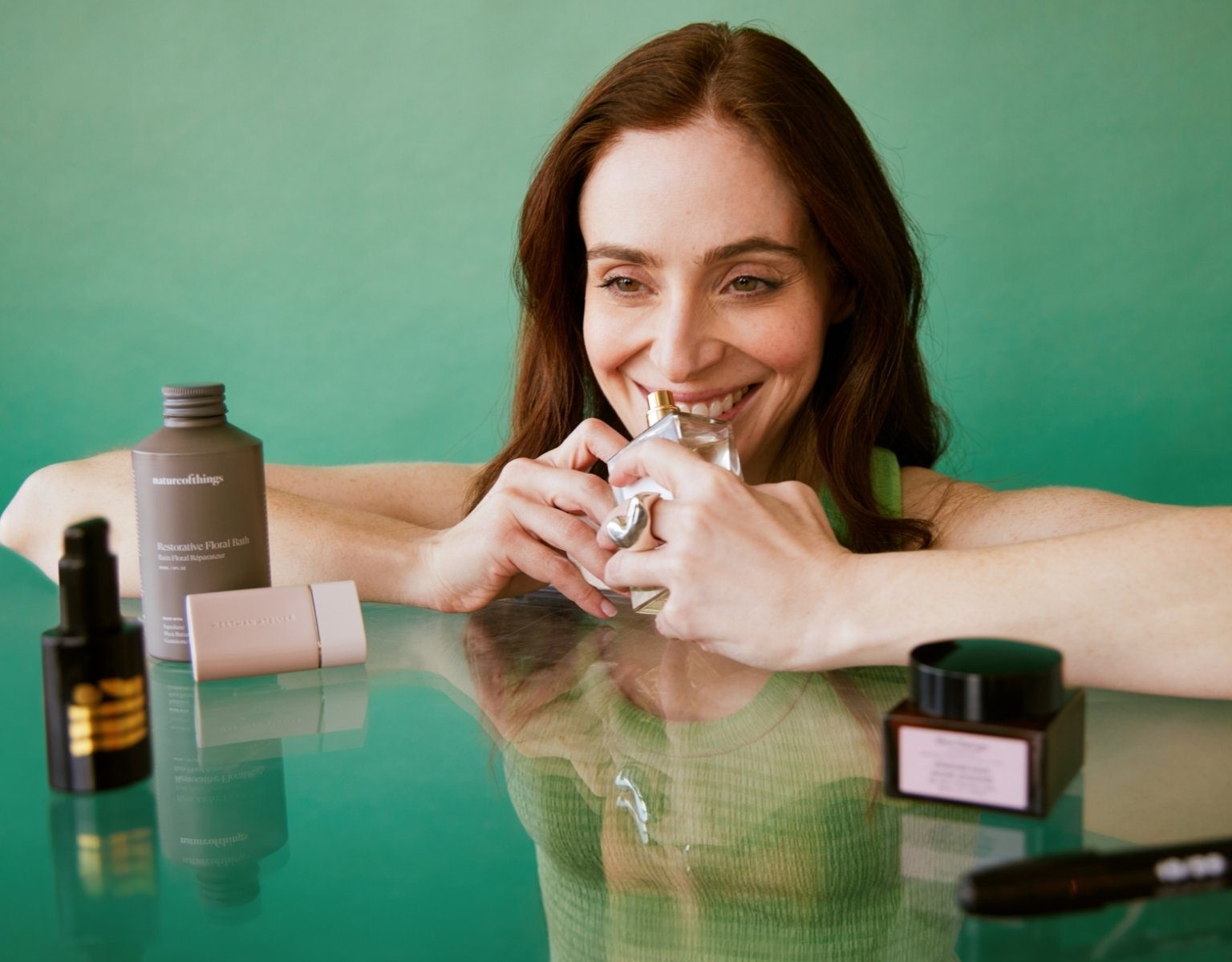 The Whisper of Quiet Luxury:
A New Era for Fragrance Oils
Quiet luxury, a trend encapsulating the understated elegance of subtlety and quality over loud branding - is an emerging trend in the beauty world, and the resurgence of fragrance oils is a testament to this movement. Matlin, with her discerning eye and sophisticated palate, championing the rise of fragrance oils - intimate, enduring, and skin-enhancing - has lent her as a testament to this trend.
In Episode 243 of Fat Mascara with Dr. Susan Taylor, Jessica Raised A Wand and shared her experience with Mona Lisa Pure. She received the fragrance as a sample from the brand owner, tried it, loved it, and was moved to share it with a close friend. The oil-based fragrance, devoid of alcohol, captured her heart with its ability to stay on the skin, enveloping the wearer in a personal scent cloud that 'smells like you but better'. This skin-enhancing trait resonated with Matlin, making Mona Lisa Pure her favorite fall fragrance.
Jessica Matlin's influence in the beauty industry is undeniable, as is her love for unique fragrances. Her appreciation for Mona Lisa Pure sheds light on the brand and the larger shift toward quiet luxury in the fragrance market. 
We encourage our esteemed readers to experience Mona Lisa Pure, echoing Jessica's sentiment: "It's a gorgeous luxury skin scent for anyone who is like, 'I want to smell like me but better.' For more insights from Jessica, please tune in to her segment on Fat Mascara.