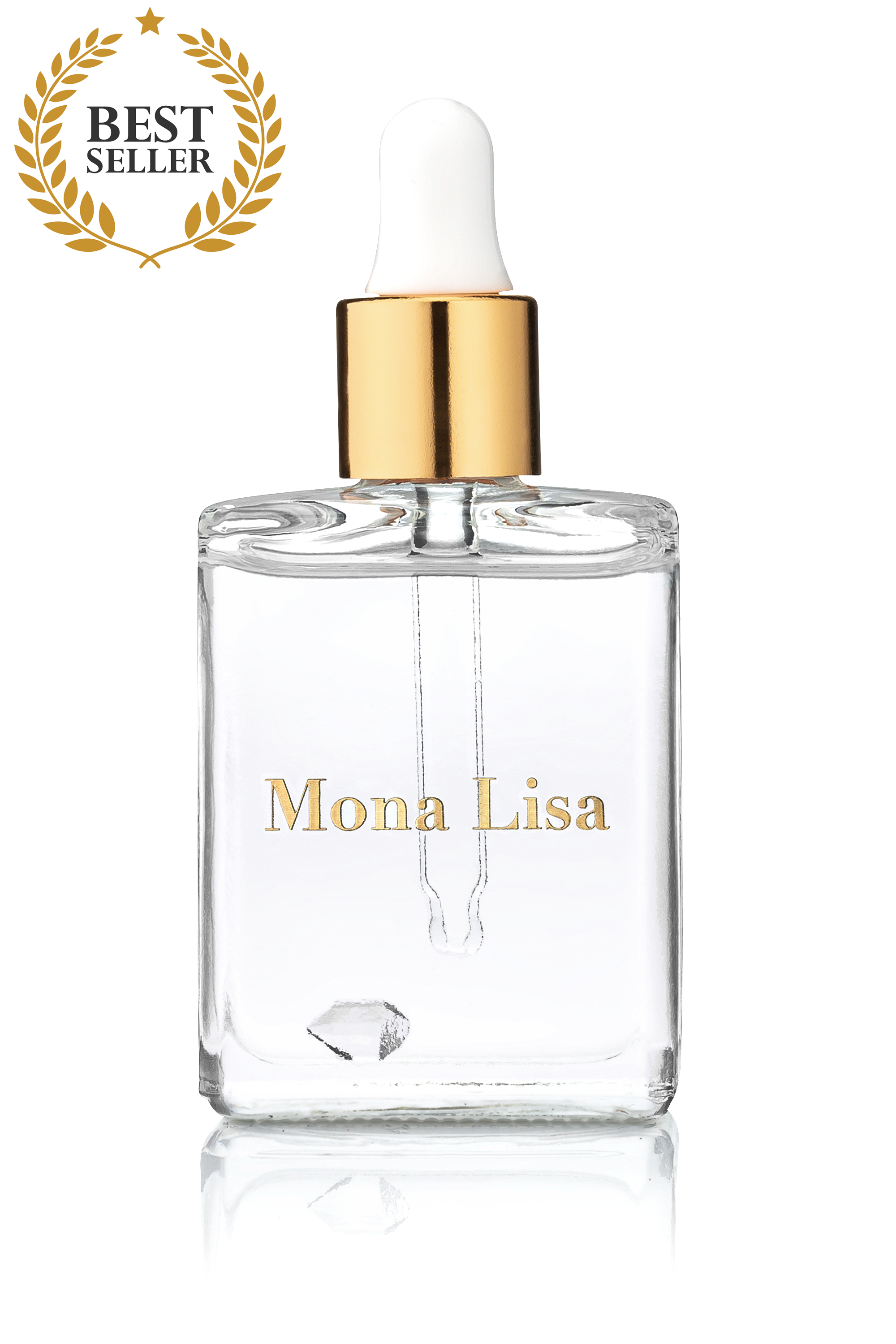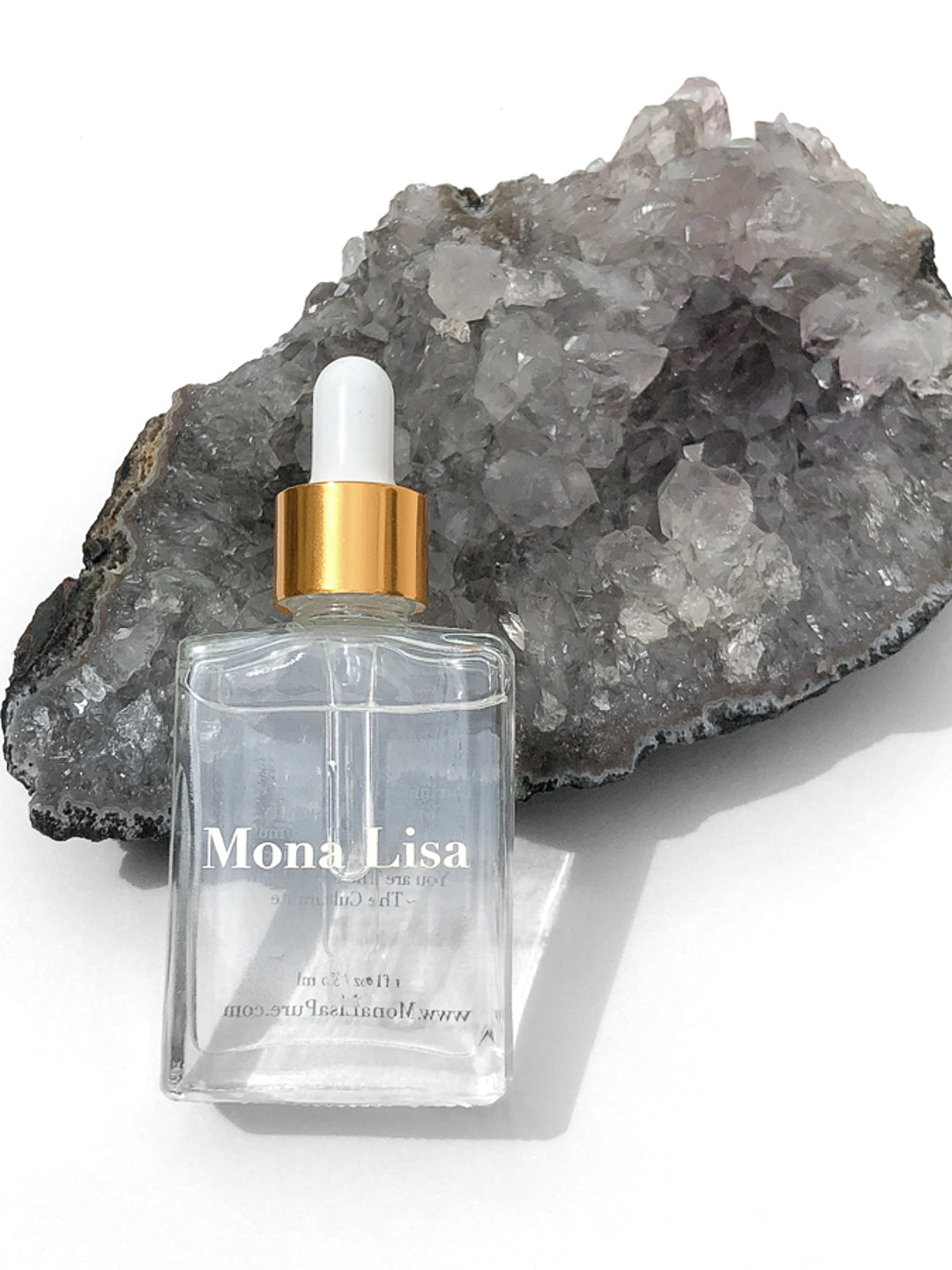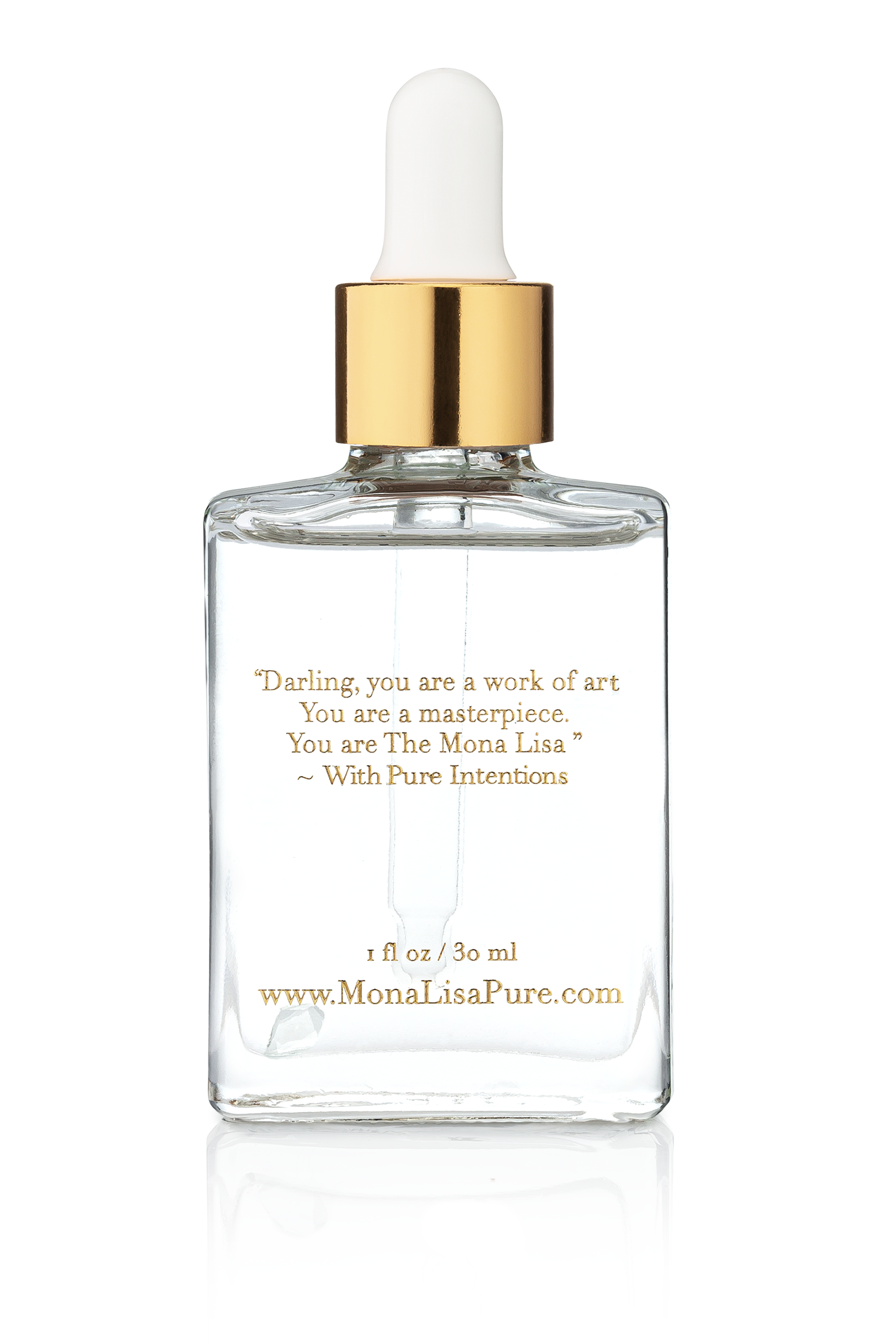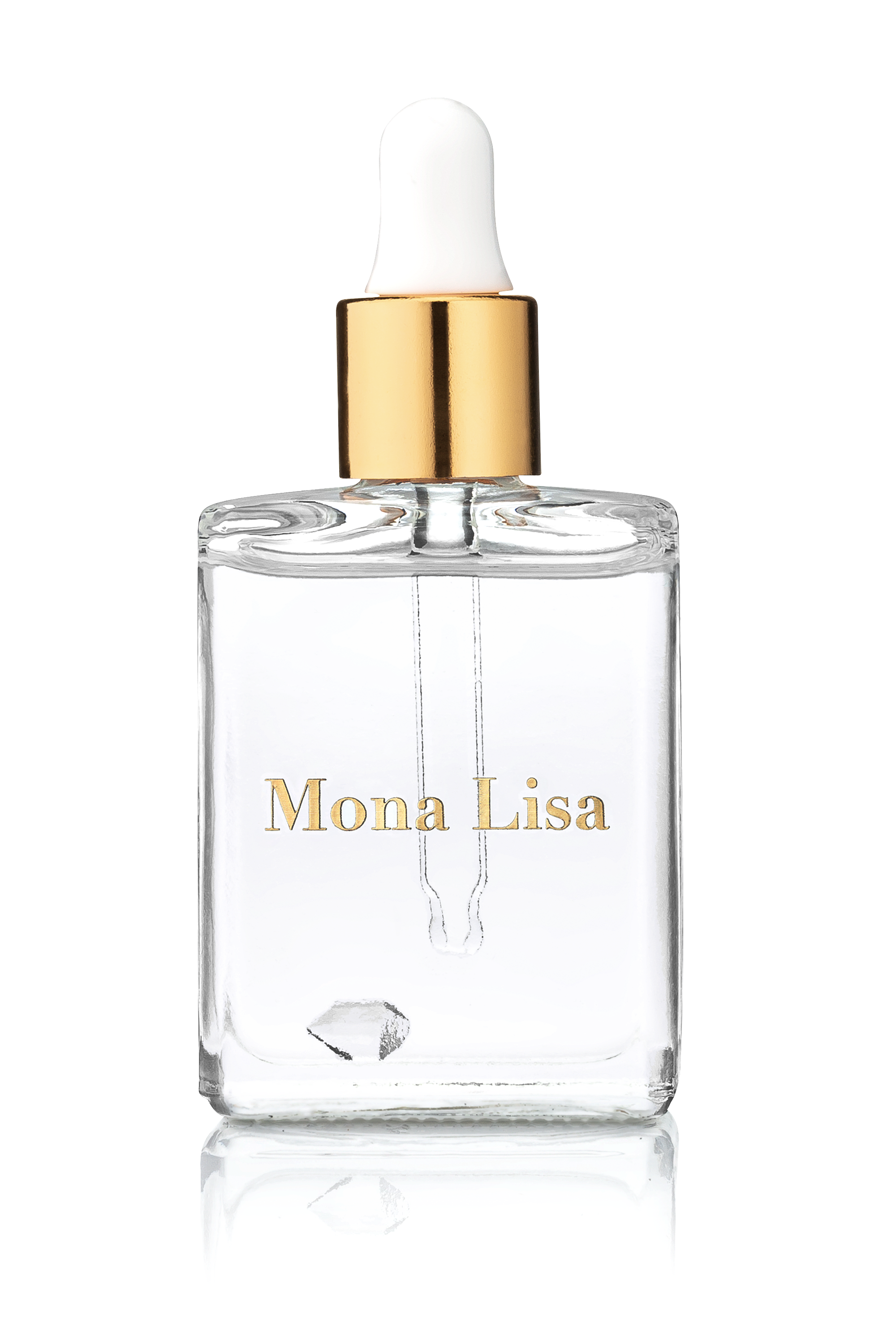 Sale price

$77.77
Regular price
(/)
A Luxury Fragrance to awaken brilliance and illuminate, gently unfolding with the nurturing warmth of your body heat. This uplifting fragrance is designed with YOU in mind and ensures a grounding and elevated sensory experience.

20 ml. & 1 oz. 
Handcrafted and hand-poured in small batches.
Ingredients:
Herkimer Diamonds infused in amber resin extract, sandalwood oils, and essences.
Vegan & cruelty-free, mindful of your body and the environment. Free from Alcohol, Phthalates, Parabens, SLS, and Silicone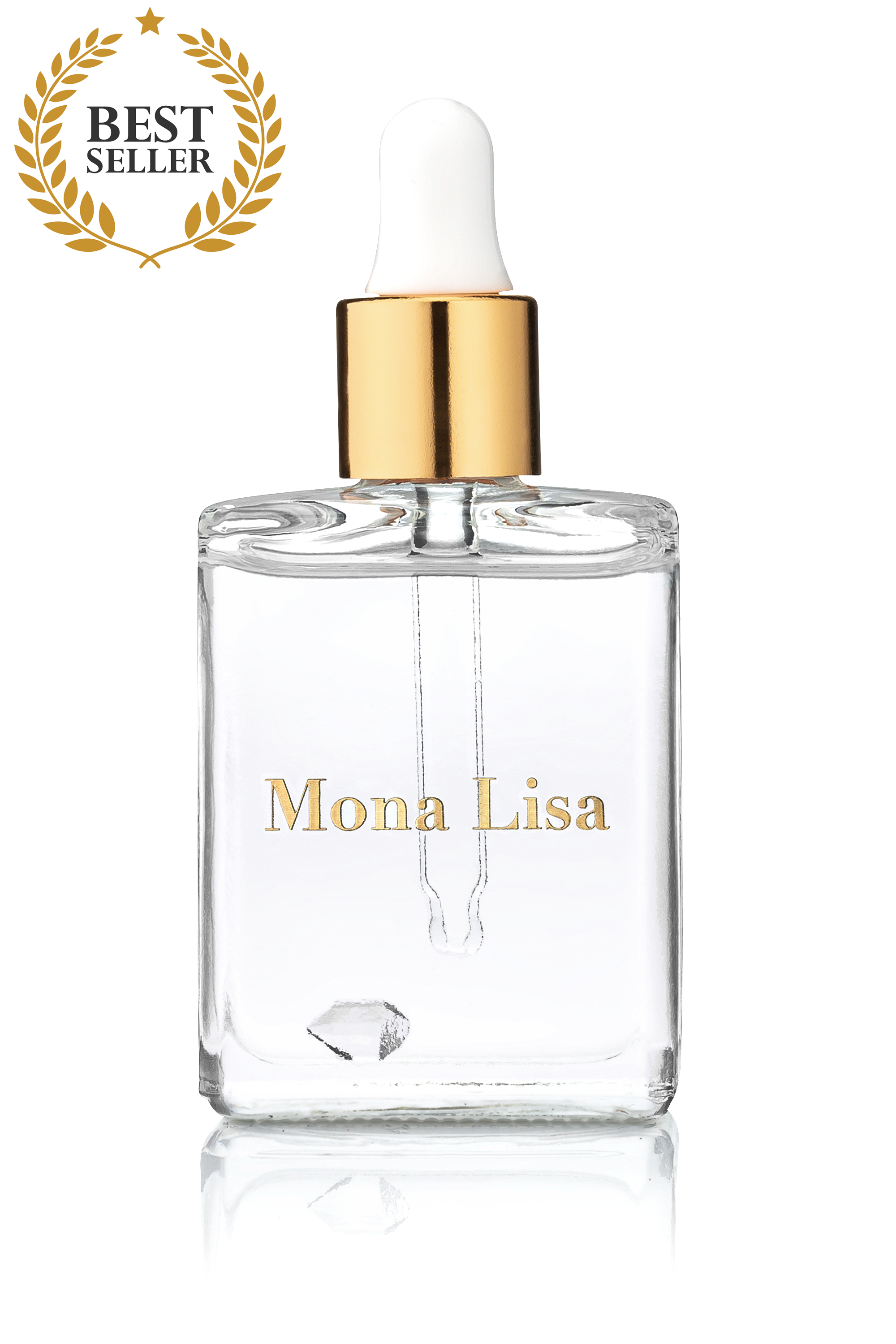 Mona Lisa
Sale price

$77.77
Regular price
Aaliyah hassan
Ive used Mona lisa for about two years now and nothing even compares! I just love the silky non greasy feel , and the amazing aromatic smell!
I'm asked daily, "what are you wearing"!
I absolutely love Mona Lisa Pure. I get stopped by Men& women on the street. Everyone wants to know what am I wearing. To be honest I've always had issues with fragrance due to a sensitive nose. It's bold but light at the same time. The fragrance just fits to my mood and my spirit.
Please never stop selling this fragrance I will forever buy Mona Lisa Pure.
Mona Lisa pure
The smell is so classy and light. I get compliments all the time. Thank you so much.
Client
I love the DAVINCI very much. I am going to order another one. Thank you so much for your wonderful products. Love. Vivian Ferguson
Soft and sensual
Love it!!! It's soft yet when someone is near they want to know " what are you wearing!!?? My husband loves it especially because it's not overpowering…
Choose options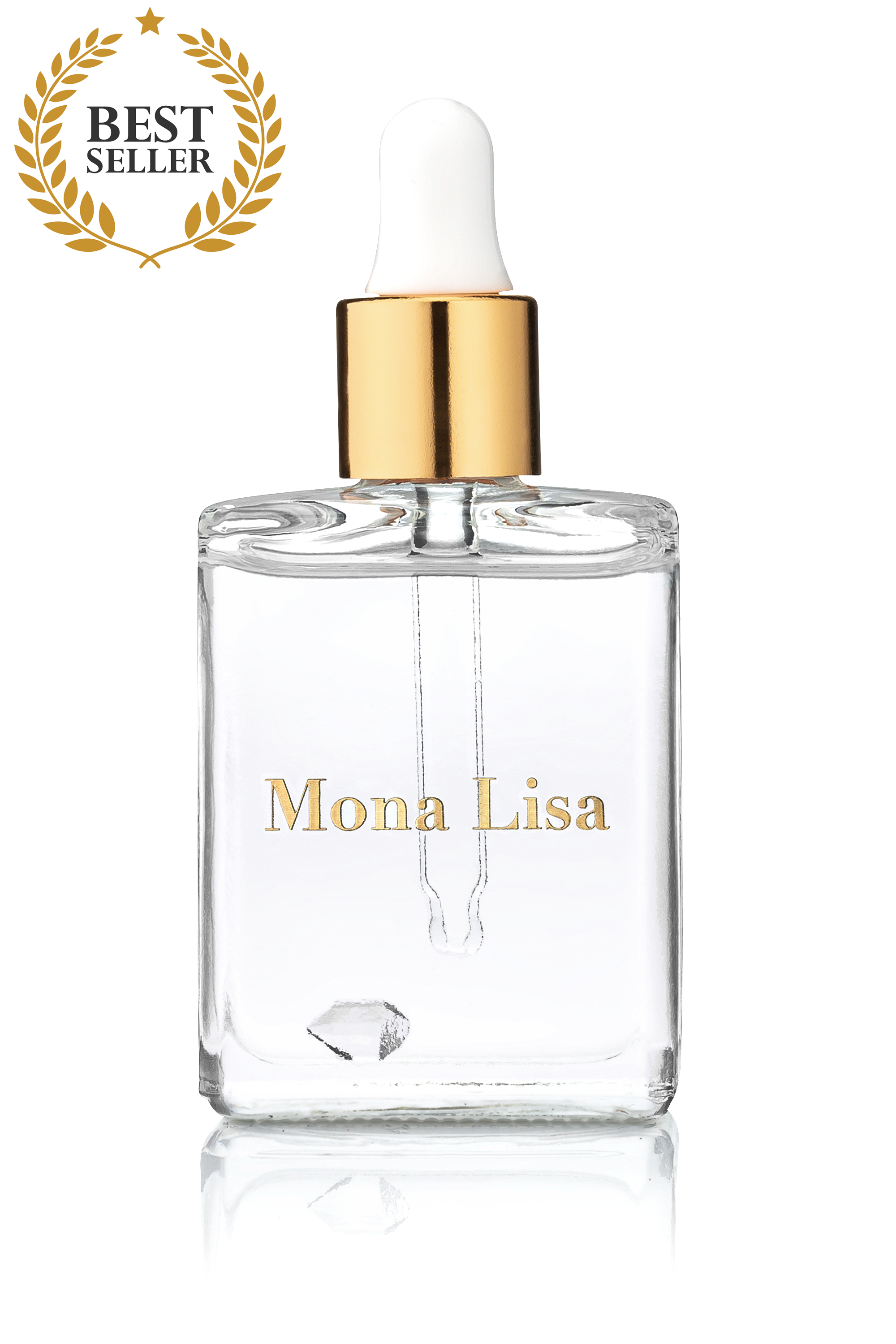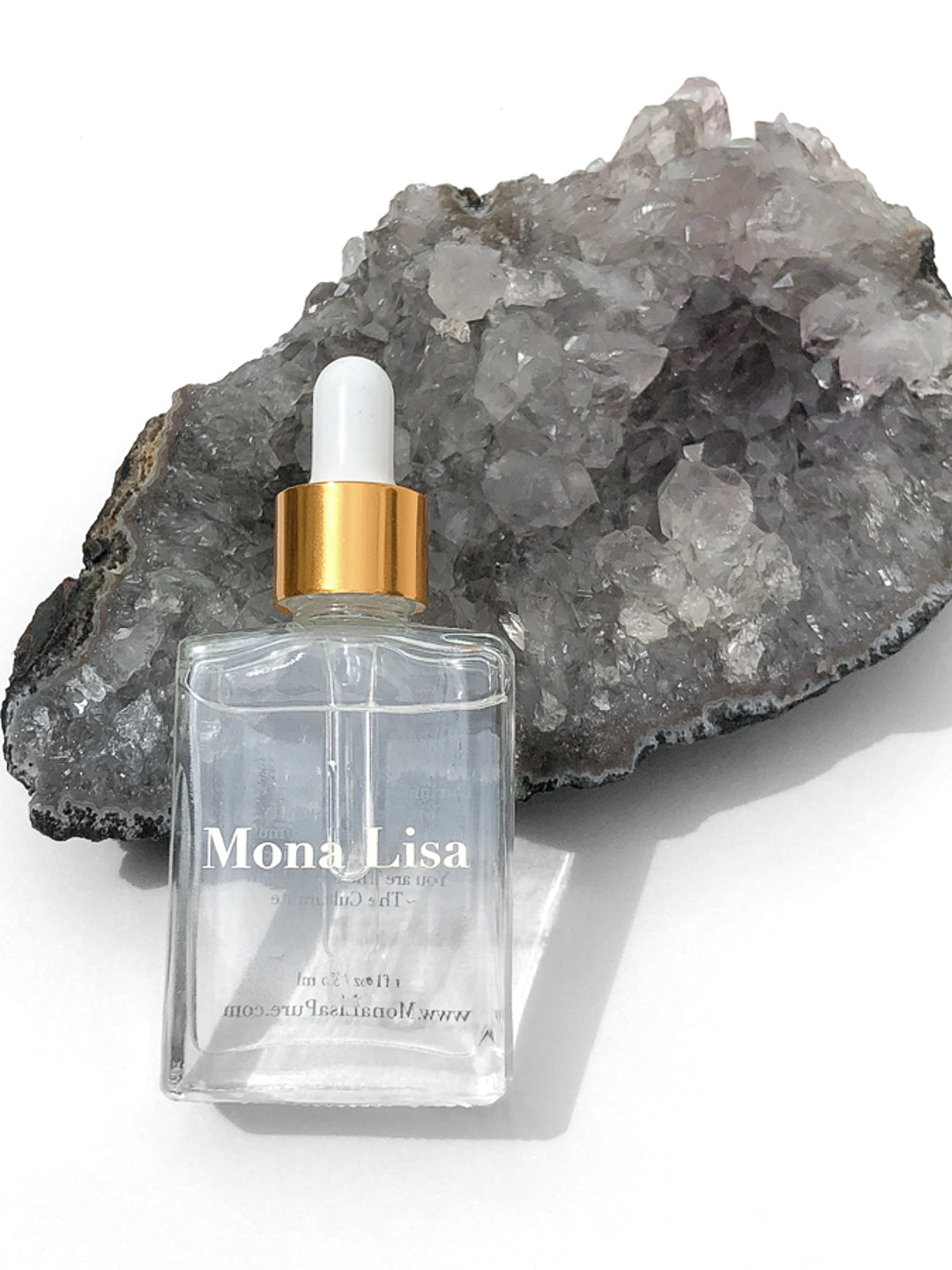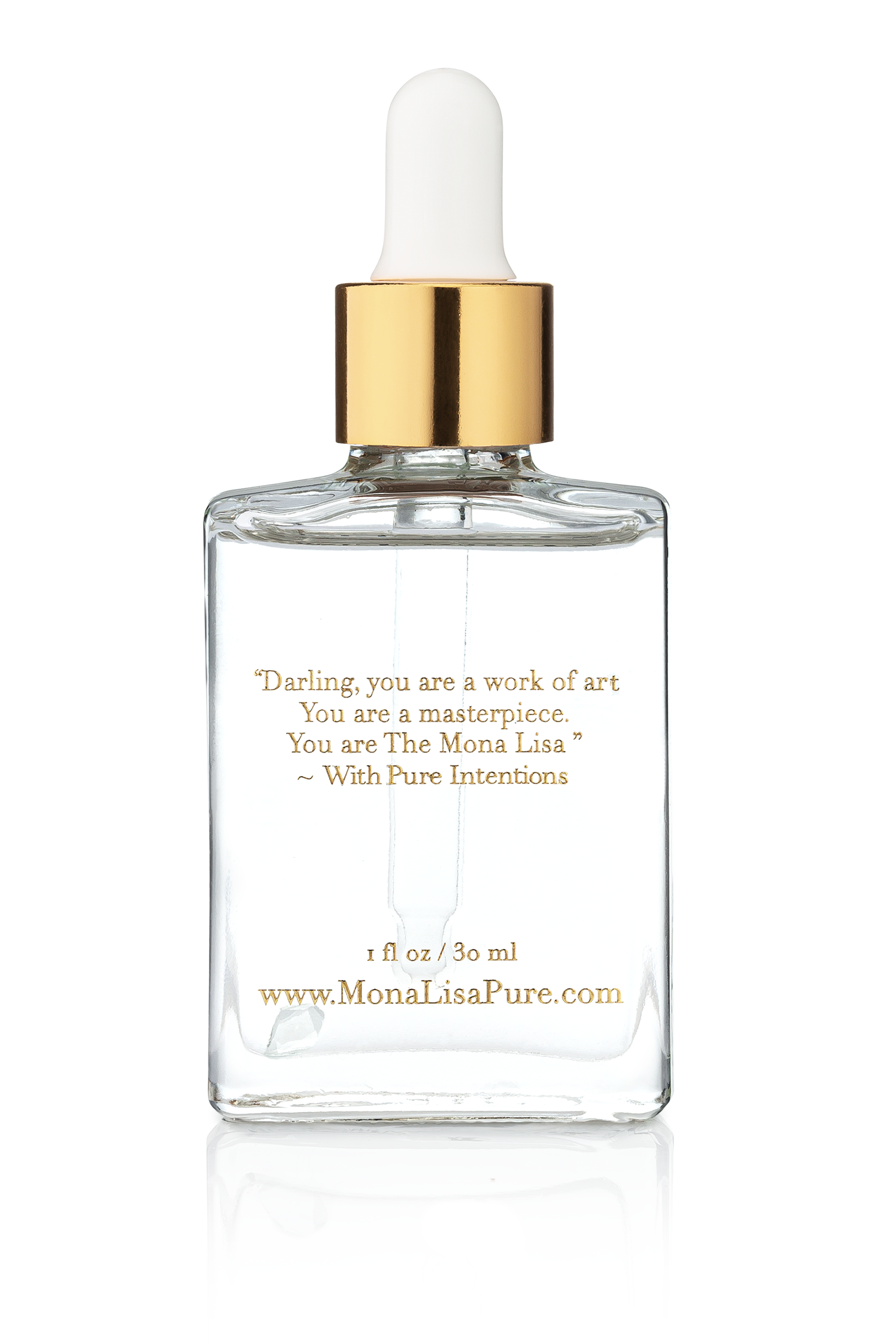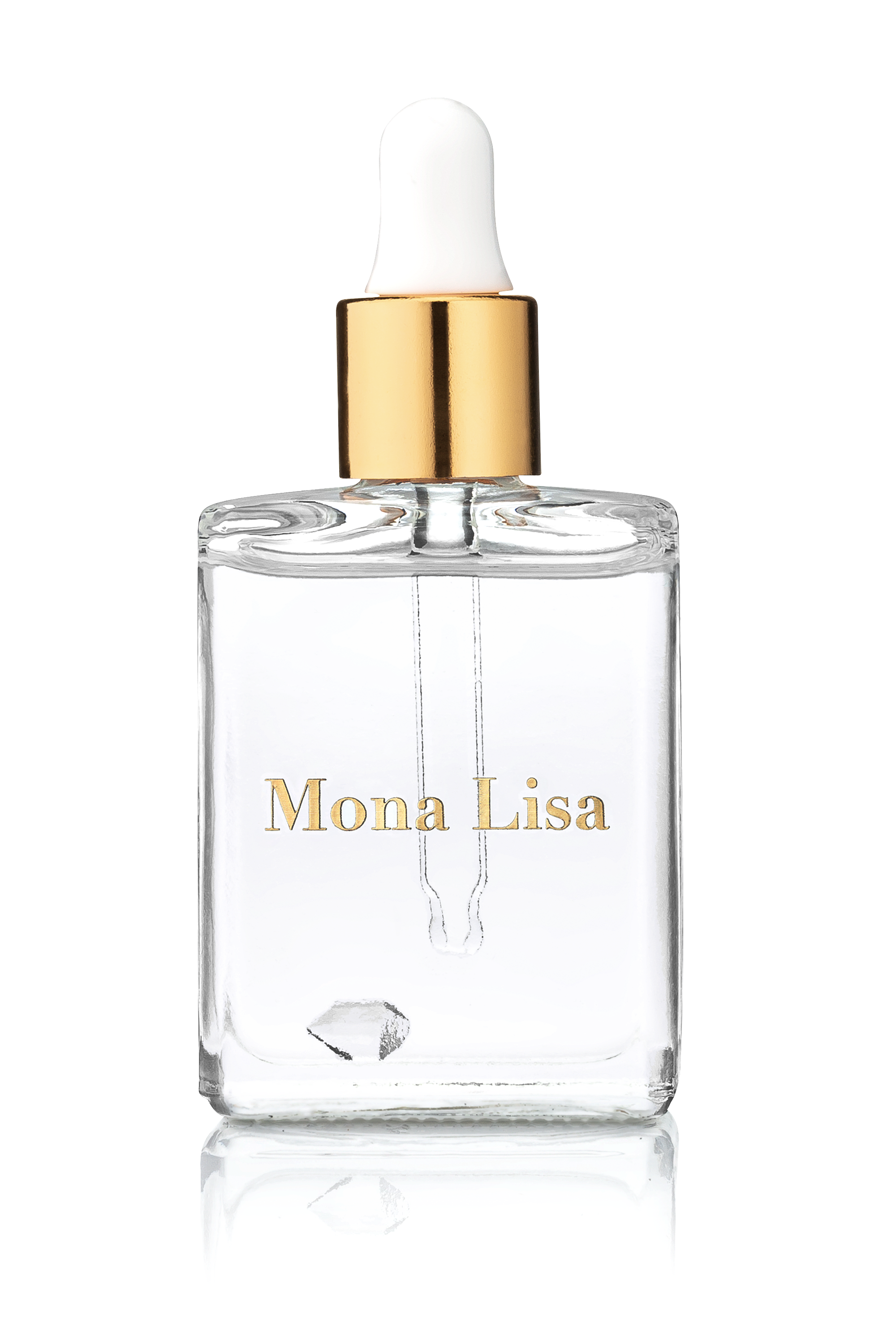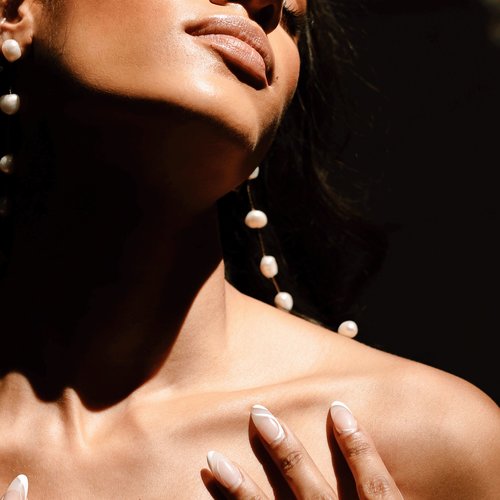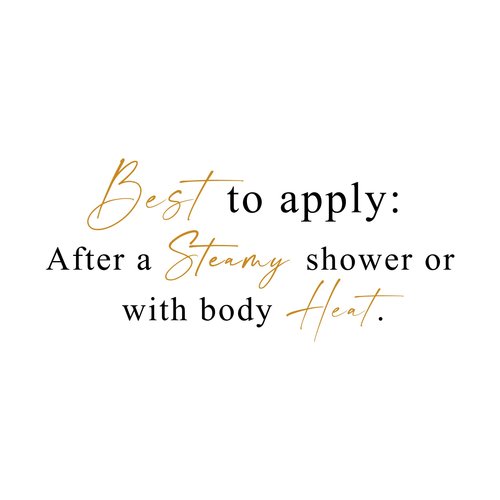 "It's intoxicating and nostalgic, like a cherished memory; with an essence that inspires me to embrace my best self. The scent makes me feel aligned. I feel transported as if I've been meditating for hours. It's enlightenment in a bottle!"
Leah G. - Founder Mona Lisa Pure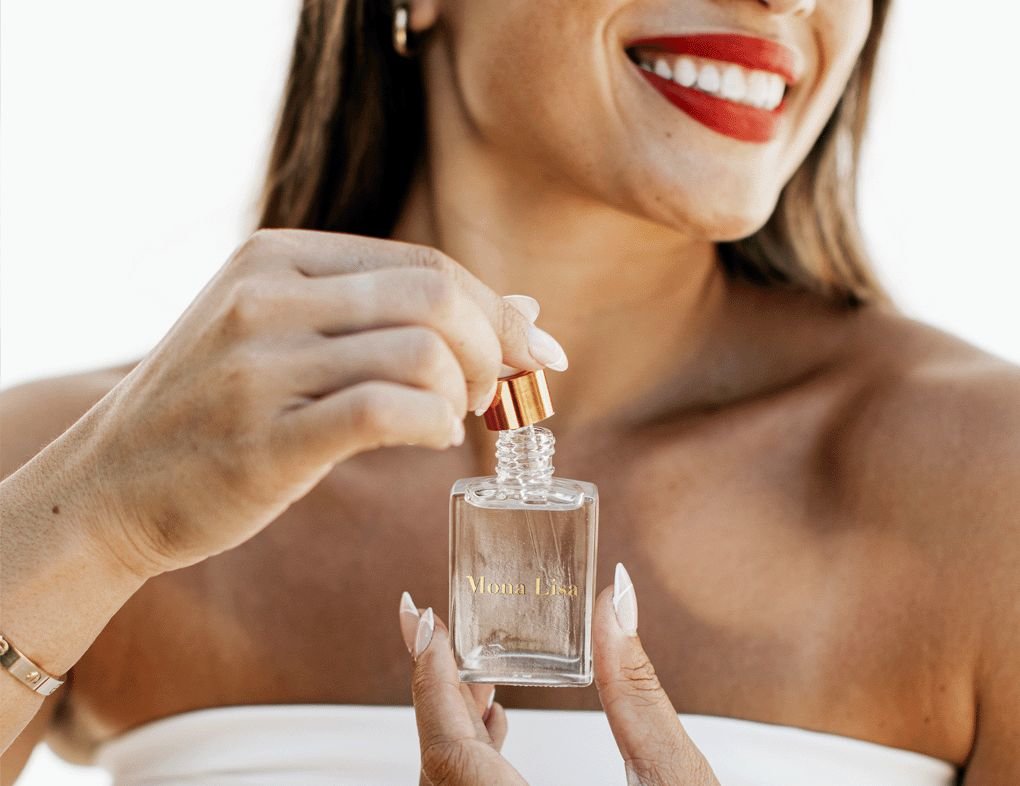 This is the Luxury you deserve!
Crafted with natural, high-quality ingredients and ethically sourced Herkimer Diamonds to change the energy when you enter a room. Our fragrances blend with your body's chemistry to create a custom scent. Apply and layer with heat to build an intoxicating sillage that turns heads everywhere you go!
Long-Lasting & Alcohol-Free
Indulge in the joy of anointing yourself with a luxury fragrance that lasts all day. Our unique alcohol-free formulation creates an intoxicating sillage that follows you like a gentle breeze. Perfect for every come hither season.
LEARN MORE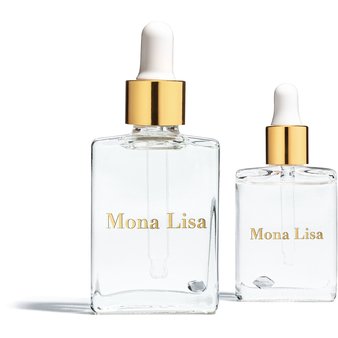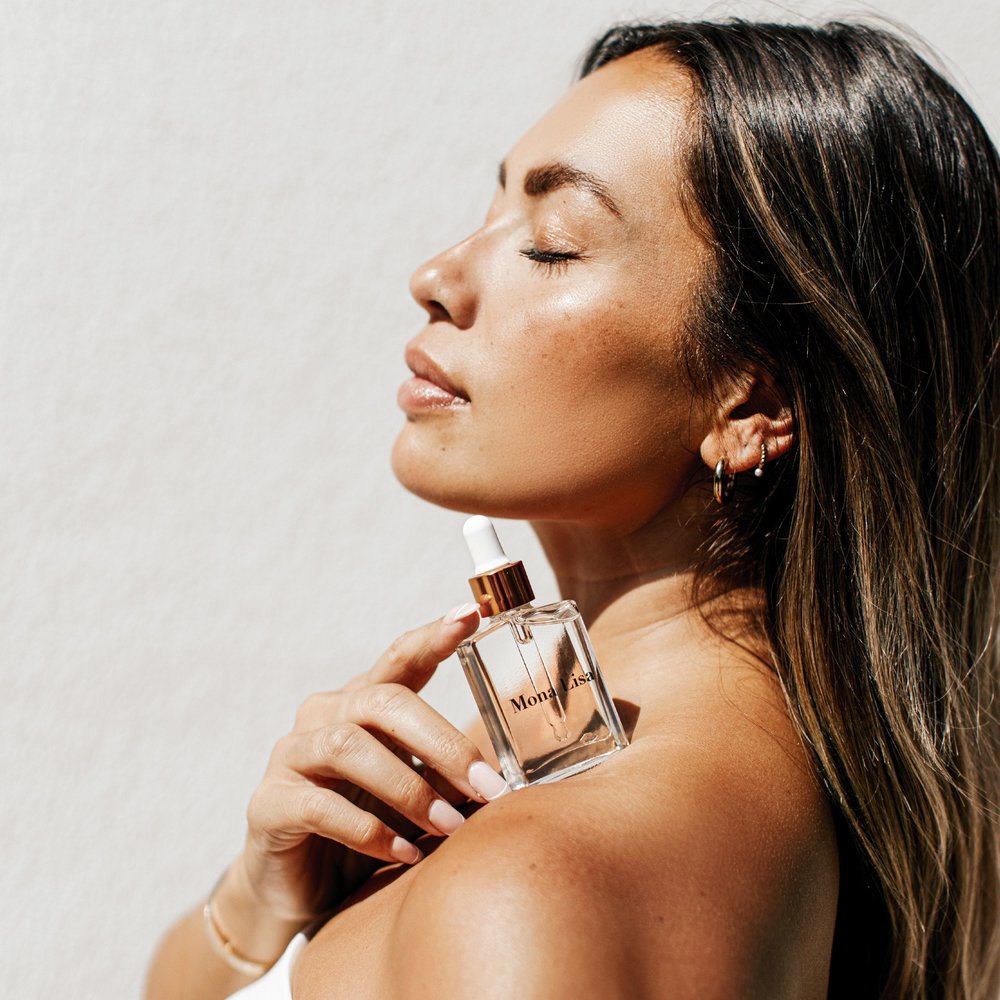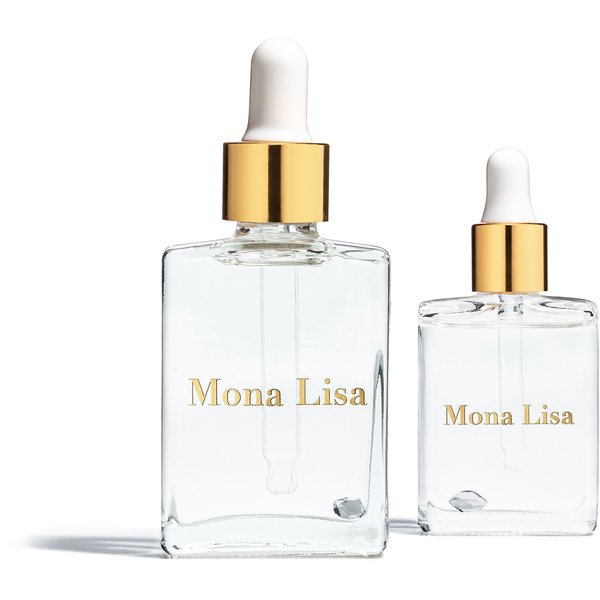 Our long-lasting, alcohol-free fragrance is infused with the powerful Herkimer Diamond, providing a memorable experience that captures the essence of luxury self-care.
DISCOVER THE DIAMOND At the heart of Mona Lisa Pure lies the essence of Agapé Love - a selfless, unconditional love that transcends all barriers. Join us on a journey immersed in meaningful relationships focused on love, passion, and connection.
LEARN MORE